Final fantasy XIV, some extremely fascinating details about the upcoming patch for Final Fantasy XIV have been released thanks to Naoki Yoshida's "Live Letters From the Producer" series. The much awaited content is coming to the popular MMO later in August 2022, courtesy of Square Enix. Players can't wait to get into the upcoming content updates, which include new trials, main plot material, raids, and Island Sanctuaries. All the known details of the update may be found in the article below.
The upcoming update for Final Fantasy XIV
Final Fantasy XIV's 6.2 update, titled "Buried Memory," will release on August 23, 2022, and will significantly alter the course of the MMO's tale. All of reality has been preserved from certain catastrophe, but now a new danger lurks in the shadows. Players know that a new solo quest titled "The Steps of Faith" will be added to the game, but information about the new Main Story Quest have yet to be disclosed. The Tataru's Grand Endeavor questline will also carry on, but it will now require players to have finished "The Shadow of Mhach" before continuing. The new dungeon, titled "The Fell Court of Troia," was one of the most intriguing aspects of this unveiling. The kingdom of Troia from Final Fantasy IV has been unveiled, along with at least one of the game's major bosses.
The Fiend of Earth
Scarmiglione (known as Milon/Milon Z in the SNES port), has been hinted at. In addition, earlier Final Fantasy XIV: Endwalker DLC hinted that Golbez and his Four Fiends will make their debut here. Abyss of Pandaemonium, the second leg of the 8-player raid, will be released next, with Savage difficulty following a week later. It's interesting to note that this isn't the only important piece of group content to come. Soon, gamers will also be able to try out Containment Bay S1T7 (Unreal), which will put them against Sephirot the Fiend in cooperative gameplay. An unknown Trial Quest called "The Omicrons for Disciples of the Land (Gathering)" was also hinted to.
Final Fantasy XIV will soon have access to the Island Sanctuaries.
Finally, the new Island Sanctuary area's gameplay details have been unveiled, and it all starts at the base of a mountain. The mode comes with a 2-hour long tutorial that players can choose to take if they want to learn more about the features and functionality of the mode.
Fortunately, the Sprint in this style of solo farming is superior, both in terms of duration and velocity. However, players won't be completely alone; NPCs will assist with certain aspects of the game, and up to 15 pals can visit a player's farm for a social gathering.
This intriguing single-player experience resembles the popular Harvest Moon and Animal Crossing series, both of which allow players to create and relax in a town setting. Yoshida added that a guidebook would be published to give players more information about what they can accomplish at Island Sanctuary in Final Fantasy XIV
Island Sanctuary Events
Producing food through farming. Keeping and breeding domesticated animals. Dot the farm with as many as 40 minion helpers. Establish and investigate the neighborhood. No need for gamers to worry about future support for this feature. Naoki Yoshida has promised fresh features for the mode every two patches, so players of Final Fantasy XIV can expect plenty to do in their personal domains.
What else can we expect from the upcoming update for Final Fantasy XIV?
The game will also receive a slew of smaller changes, such as revised job balances, tweaks to Critical and Direct Hit, and new pieces of craftable equipment. There have been several improvements made, but one to the Glamour Dresser may be the most appreciated.
Increased significantly from 400 to 800 slots, the Glamour Dresser is where players keep all of their cosmetics. For this author in particular, the extra space is a dream come true. Buried Memory will begin building the groundwork for future graphics upgrades in advance of Final Fantasy XIV 7.0's release.
The 6.2 update to Final Fantasy XIV will be released on August 23, 2022, and will add a tonne of new features and quests for the Warriors of Light to enjoy.
Also Read:
How do Air Tag Apple work? AirTag, Tile, and SmartTag Tracking Explained
Marvel's Spider-man Remastered PC: Release date, price and minimum requirements
These are the New 5 Cities on Google Fiber's Expansion List
Amd Ryzen Threadripper Pro 5995wx Review-trendblog.net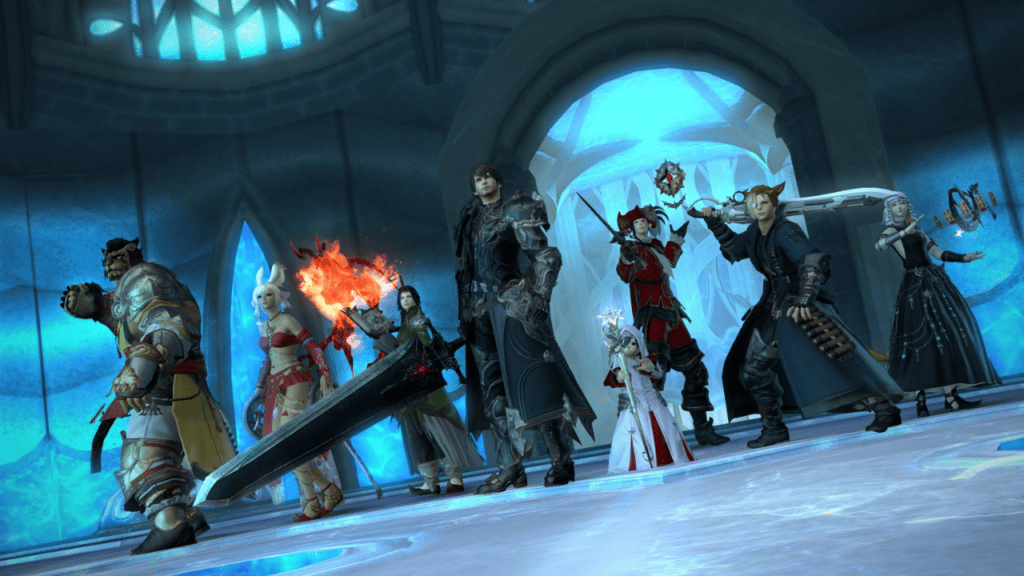 FAQs
Q1: Will Final Fantasy XIV be free to play?
You can play the full original game and its first expansion for free, with a few caveats. The trial version of the game places restrictions on players' ability to trade and commerce in-game, limits the maximum level a player can reach to 60 (down from 90 in Endwalker), and limits the number of characters a player can have on a given server (world).
Q2: Does Final Fantasy XIV charge a subscription fee?
Those interested in playing Final Fantasy XIV must pay a monthly fee of $12.99.
Q3: Is Final Fantasy XIV a good investment?
The demo is unparalleled in the gaming industry because it gives users ample time to try out the game and form their own opinion. With thousands of hours of content and an abundance of things to do, Final Fantasy XIV is the finest value in the MMO franchise.
Q4: Is playing Final Fantasy 14 by yourself a viable option?
You may be surprised to learn that you can enjoy Final Fantasy XIV fully on your own. All of the DLC and the main campaign may be played entirely on your own. You can't bring a group of buddies into the main scenario mission.
Q5: Is playing Final Fantasy XIV by oneself a viable option?
You may be surprised to learn that you can enjoy fully on your own. You can play the entire main story and all of the DLCs by yourself. Your party of pals won't be able to join you on the main scenario missions.